How It Works
DApps in the DeFi space, in particular, have stringent legal requirements and need the ability to know their counterparty risk. Together with its partners, Solrise Finance and Civic, Identity.com launched the first permissioned DEX on Solana in Fall of 2021, leveraging the Gateway Protocol.
The Gateway Protocol works by extending a dApp's existing interfaces to require the presence of an active Gateway Token, issued to the users' wallet by a Gatekeeper, such as Civic Pass, that represents the user's adherence to a specific set of rules such as age, country of residence, IP address, and more. These rules are set by the Gatekeeper Network to which the Gatekeeper belongs, and tokens are only issued to the user after verifying that they have satisfied the given requirements of the network.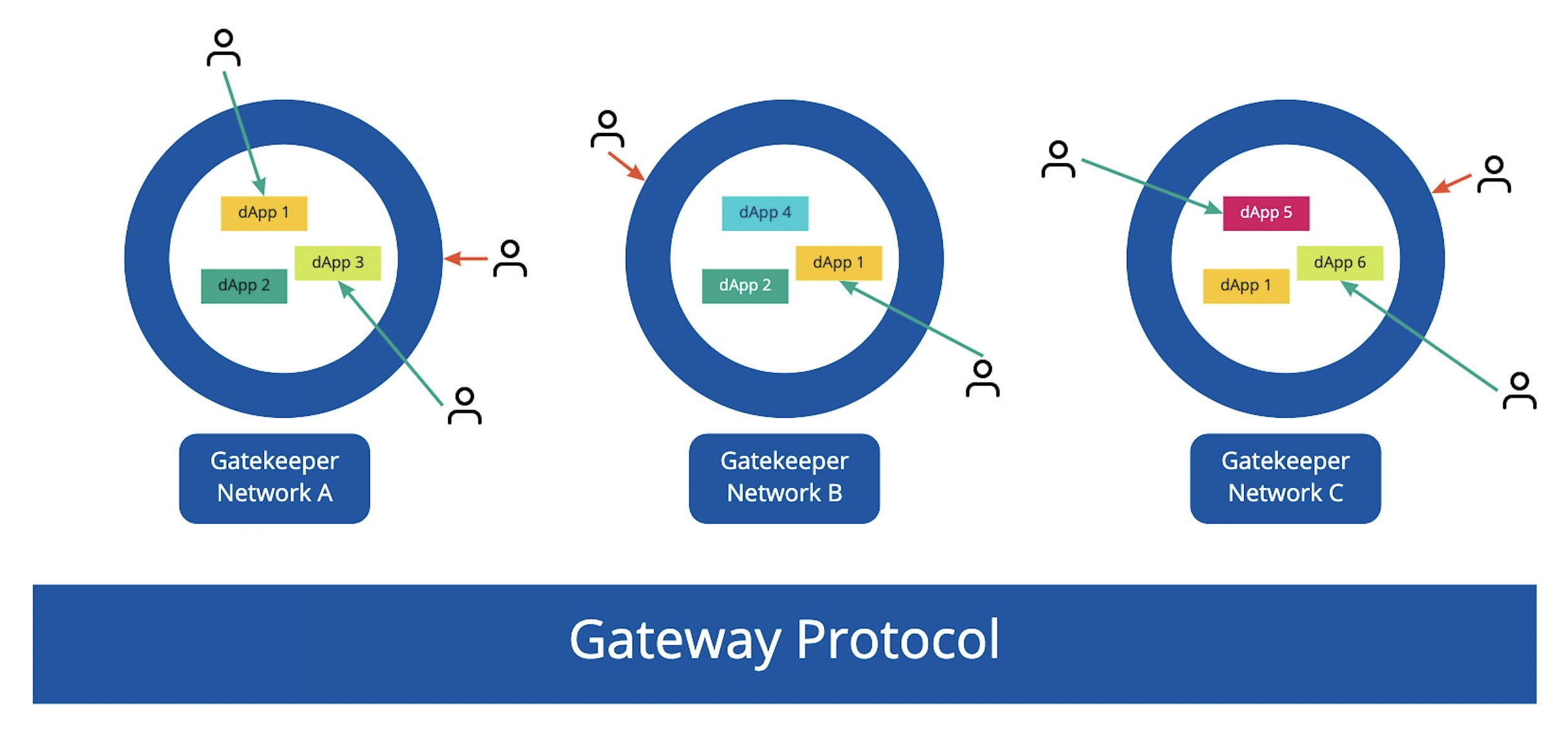 The Gateway Protocol allows Gatekeepers to be compensated on-chain for Gateway Token operations that they perform for supported dApps.
As part of the Identity.com Gateway Protocol, a Gatekeeper Governance Model will be documented, allowing the Gatekeeper Networks to specify the rules, vote on changes, and ultimately elect new Governors. Governors, like Identity.com, ensure that Gatekeepers do not act maliciously, conduct audits and ensure that all regulatory and technical requirements are met. If a Gatekeeper is found to be acting in a malicious manner, they may lose their operational stake.