Legal Entities Identity Crisis & How GLEIF is Providing a Global Solution
In today's digital landscape, the verification of customer identities has taken center stage. While many are familiar with individual verification processes like KYC and e-KYC, there's a growing need to apply similar scrutiny to organizations, companies, and other legal entities. As information flows at unprecedented speeds and the push for data and identity decentralization intensifies, ensuring the authenticity of these entities, especially in the financial sector, becomes paramount.
However, the challenge arises when different countries and regions adopt varied certifications and identification schemes. How can one ensure consistency when faced with an array of identity management programs? And what happens when an identity verifier encounters an unfamiliar scheme, leading to potential discrepancies?
The solution lies in a unified identity management system that consolidates all legal entities, ensuring clarity and efficiency in the verification process. But what form does this universal solution take, and who oversees its implementation and adherence to global best practices?
Introduction to the Global Legal Entity Identifier Foundation (GLEIF)
GLEIF is an international non-profit body created to support the worldwide implementation of the Legal Entity Identifier (LEI). It was established by the Financial Stability Board (FSB) in June 2014. Its operations are overseen by an alliance of public authorities from around the world known as the LEI Regulatory Oversight Committee. The Regulatory Oversight Committee (ROC) is a league of different governmental bodies that contribute to the transparency of the global financial market. The essence of GLEIF creation would be vague without understanding the "Legal Entity Identifier (LEI)."
What is Legal Entity Identifier (LEI)?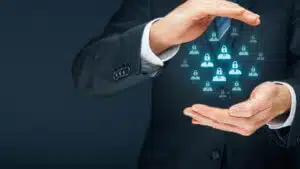 LEI  is a 20-digit code issued to businesses that engage in financial transactions, such as stocks, forex, bonds, mortgage, etc. With LEI, any institution that provides financial services can be uniquely identified globally. The 20-digit code issued by the financial institution is connected to all relevant information about the institution, which enhances transparency. In many countries, LEI is a requirement to operate; this includes the U.S., U.K., Germany, etc.
According to world bank records, over 55,000 companies are globally listed on different stock exchanges. Hundreds of thousands of SMEs and MSMEs are scattered abroad; identifying who owns whom and who is responsible for what is crucial. These are a few rationalizations behind LEI's creation and the massive support it received across borders, especially from countries in the G20.
With LEI, customers can accurately know who they transact with, just as financial institutions seek to know their customers. Investing without knowing the entity you're dealing with can result in financial loss without knowing who to hold responsible. Identity secretiveness is the confidence that emboldened some institutions to engage in fraudulent activities, which on a larger scale could lead to a financial crisis as it was in 2007 – 2008. Other possible occurrences include data loss, identity theft, and other mishaps associated with inappropriate customer data exposure. The inability to assuredly put one's finger on the identity of the business you're dealing with has also led to market abuse that went untraced.
How LEI Works
LEI's local operating units assign businesses unique 20-digit identification numbers or codes during registration, according to ISO 17442 standard developed by the International Organization for Standardization (ISO). "429700S8MZ49XURSDO75" is an example of an LEI code; the 20-alpha-numeric LEI characters can be broken into four sections:
Characters 1-4

: The first four digits point to the Local Operating Unit (LOU) where the legal entity was registered.
Characters 5-6

: These are two reserved characters always set to zero.
Characters 7-18

: This section identifies the legal entity in question as issued by the registering LOU based on the transparent code allocation policies of ISO 17442.
Characters 19-20

: The last two digits are used to verify the legal entity.
Using this 20-digit code, banks and other financial service providers can easily identify the other party's identity (i.e., the receiving or the opposite financial institution involved in the transaction). The company's information can also be quickly accessed by verifiers and customers. Below is a list of key reference information connected to a LEI 20-digit code:
The official name of the legal entity (company).

The registration number.

The registered address of the legal entity (e.g., the headquarter address).

The legal owner(s).

The country of formation, including the ISO country code (e.g., US, AU, DE, DK, NG, BE, etc.)

The date the LEI was issued.

The date of the last update of the LEI information.

The expiry date (due date for renewal).
With the LEI, financial regulators can easily follow (trace) the money in case of financial misappropriation and identify the associated entities without breaking a bone. In addition to providing transparency about entities, LEI provides standardized information and a global reference system to help determine the legal owners. Through the Global LEI System allows excellence and success to be replicated across different markets and countries.
For LEI to achieve these credibility, reliability, and transparency in the global system, it means the LEI system itself must have these attributes. For this purpose, the LEI system is under the control and oversight of three bodies for continuous monitoring. Global LEI System (GLEIS) consists of the following bodies that oversee the operation of the LEI system:
The Regulatory Oversight Committee (ROC)

The Local Operating Unit (LOU)

The Global Legal Entity Identifier Foundation (GLEIF)
The Regulatory Oversight Committee (ROC)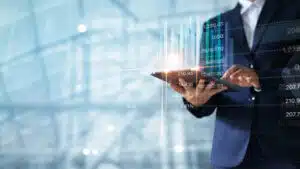 The Regulatory Oversight Committee (ROC) was created in 2013 to put more structure to the Legal Entity Identifier development that started in the previous year (2012). ROC brings together public authorities from different countries to oversee the framework for legal entity identification and the Global LEI System (GLEIS).
On a broader scale, here is what the ROC represents, as seen on their official page. The committee "promotes the broad public interests to improve the quality of data used in financial data reporting, improving the ability to monitor financial risk, and lowering regulatory reporting costs through the harmonization of these standards across jurisdictions."
The following are a few objectives that the ROC should monitor and ensure they are established for entities' data in the Global LEI database:
Free, open, and easy access to all publicly available data.

These data should be continuously available — the Global LEI System should leverage modern technologies to ensure that interested or requesting parties have easy access to both old and new data through different devices.

There should not be restrictions on access, usage, or redistribution of these data.

Confidential data should remain confidential while adhering to applicable data protection legislation.

No intellectual property restrictions should apply to data except those determined necessary by the ROC to protect the broad public interest.

Users or registrants should be allowed to decide how to use their Legal Entity Identifier without restriction.

Any eligible entity should be able to obtain an LEI under unbiased and non-discriminatory terms.

Besides ensuring uniqueness, exclusivity, accuracy, reliability, timeliness of access, portability, and persistence, the LEI codes and reference data should also be consistent.
The Local Operating Units (LOUs)
Local Operating Units are accredited organizations that issue LEI to applicants. They are the intermediary between the GLEIF and the registrants, the primary interface that legal entities will interact with in obtaining their LEI. LOUs are also called "LEI Issuers" or "LEI Issuing Organizations."
The LOU's accreditation process helps the GLEIF determine whether an organization can issue Legal Entity Identifiers (LEIs) and maintain LEI reference data in the Global LEI System. Accredited organizations offer registrations, yearly renewals, and other LEI-related services. To be GLEIF accredited means being committed to data quality, safety, and excellent customer service on a global scale.
Registration, renewal, and general maintenance of an LEI code are all accompanied by a monetary fee. However, the GLEIF doesn't charge excessive LEIs; the additional amount charged is solely from the LOUs. According to GLEIF, every charge must be based on the cost of service incurred by the LOUs, not excessive profit margins. The only charge that comes directly from GLEIF is 11 USD per year, which is to keep GLEIF running. All additional costs on any LEI purchased go to the registering LOU. LOUs can offer different prices and custom packages as they see fit; this increases competition and ensures that customers receive the best service. So let the best service win!
Second Quick Peek Into GLEIF
The Global Financial Crisis (GFC) of 2007 – 2008 left a negative mark on the financial world, making it evident that structures must be established to avoid the repetition of such catastrophe. The G20 summit responded to public feedback, backed by the private and financial sectors that companies trading on the financial market should be easily recognizable and traceable. The Financial Stability Board (FSB) was established in 2009 to actualize this mission. A group of national financial authorities and international standards agencies allied to develop a practical regulatory and supervisory framework for the global financial system.
The FSB recommendations and necessary structures for the global financial system were endorsed in 2012, eventually leading to the creation of GLEIF in 2014. Business transactions are made more trustworthy and faster by GLEIF, making the whole process less costly for organizations and, indirectly, for customers. One of the feats achieved by GLEIF is transparency by making information about entities available publicly on the global LEI index for anyone that needs it.
What is FSB?
The Financial Stability Board (FSB) is a multilateral organization with representatives from different countries. Aside from monitoring the global financial system, this organization recommends changes and improvements. Among these recommendations is GLEIF.
The FSB promotes the implementation of policies and strong regulatory standards across different sectors and jurisdictions. FSB seeks to strengthen and increase the stability of international financial markets. As a result, the body comes up with other policies that are then implemented by each nationality. FSB doesn't implement all policies or handle compliance enforcement in different countries. Still, it greatly influences the executives representing each nationality in the FSB body to achieve the goal.
After the G20 London summit in 2009, the FSB was established. It comprises all G20 major economies, the European Commission, and all former members of the Financial Stability Forum (this is the body that preceded the FSB). Check out the official about page of the Financial Stability Board for a holistic view of FSB.
What is Global LEI Index?
The Global LEI Index is a centralized repository of historical and current LEI records with related reference data. Global LEI Index is the only global online source offering open, standardized, high-quality information or reference data about legal entities. In connection with the LEI, these reference data provide necessary information about different legal entities. Using the GLEIF web-based search tool, anyone can access the LEI database for free to get information about any entity of interest. Another means of accessing the publicly accessible LEI database or the data pool is the file download service.
Conclusion
The United States and Europe have the highest use of LEIs because many regulatory bodies have made it a requirement. Now, different financial institutions can be recognized in transactions and regulatory reporting. As a result, authorities have been able to assess better risks associated with the institutions responsible for them. It has also helped control market abuse by suggesting the best corrective measures. 
The uniqueness of these 20-digit codes has made financial data more trustworthy with no gray area. The parent companies of each entity can be traced easily, further exposing hidden fees imposed on customers without any specific explanation. For example, banks sometimes charge customers for transacting from one entity to another. These two entities are the same, operating under the same umbrella with different names. Officially, no transaction took place; just record updates. However, customers are made to believe they are paying for a process that doesn't exist.
By knowing the identity of each legal entity, customers are empowered to stop using shady financial institutions or to initiate legal action, as hidden fees are ripping off many Americans. The same is true in other parts of the world, especially regarding investment and general banking services. LEI will have a sizeable positive effect in monitoring anti-money laundering compliance globally. Beyond identification by interested parties and regulatory bodies, LEI can be a great advantage to banks by saving them costs and boosting efficiency in digitizing their identities across countries and states.
Identity.com
With LEI, entity identity verification keeps improving, similar to how users' identity management and credential claims are improving through Decentralized Identifiers and Verifiable Credentials, respectively. Identity.com has a significant interest in identity management, and it shows this by creating solutions that make web-based interactions safer and, by extension, make the whole ecosystem trustworthy. It is great news to see Identity.com contributing to this desired future as a member of the World Wide Web Consortium (W3C), the standards body for the World Wide Web.
The work of Identity.com as a future-oriented company is helping many businesses by giving their customers a hassle-free identity verification process. Identity.com is an open-source ecosystem providing access to on-chain and secure identity verification. Our solutions improve the user experience and reduce onboarding friction through reusable and interoperable Gateway Passes. Please refer to our docs for more info about how we can help you with identity verification and general KYC processes.