The architecture of the web is under reconstruction; the foundation is being revamped. Built on Web 1.0's foundations, Web 2.0 makes user interfaces and operations much more interactive. In Web3, the web will be more interactive and personalized, but with a total reconstruction from centralized to decentralized, from third-party data monetization to individual data ownership. This is the blockchain-powered web.
What is Web3?
Web3 embodies the attributes of blockchain, such as decentralization, cryptography, permissionless, and trustlessness. Rather than modifying current Web 2.0, Web3 introduces cryptocurrency, decentralized finance, and decentralized autonomous organizations to reinvent the internet's business model. Despite the current web being perceived as broken and favoring tech giants such as Google, Meta (formerly Facebook), Amazon, Netflix, and Microsoft, Web3 indicates the beginning of a new era of the web.
The Benefits of Web3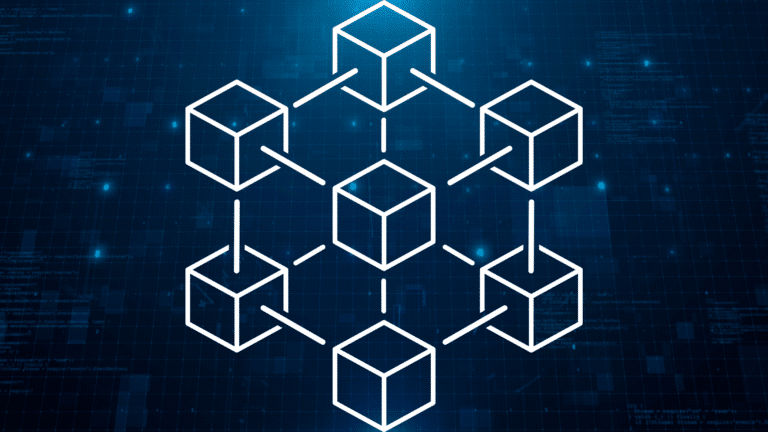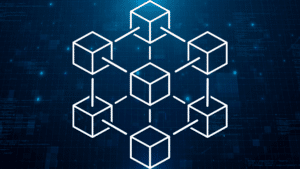 Among the advantages of Web3 over Web 2.0 are user transparency, privacy, control over who has access to data, and the personalization of apps and websites. Additionally, you'll be able to vote on issues through different platforms' native tokens or make payments via other cryptocurrencies. These benefits can be better understood through the characteristics of Web3, as listed below:
The Characteristics of Web 3
Decentralization

— In the first two generations of the web, databases were centralized, which led to unethical tampering with user data (especially with Web 2.0) or government interference. With Web3, services and applications will operate, distribute data, and be accessible using decentralized databases stored on multiple computers worldwide.

Blockchain-based

— The decentralized structure of Web3 is made possible through distributed ledger technology called the blockchain. Unlike traditional data storage methods, decentralized apps and services are hosted on blockchains. Transactions and activities are immutable and can be verified publicly, but users' identities remain private. As a result of the blockchain, information can be made public while identity remains private. This is the foundation on which Web3 is built.
Permissionless

— The web is now open to all users, creators, observers, etc., without requiring the approval of a central authority. On web 1.0 and web 2.0, a central authority could easily limit a user's access, but not anymore; blockchain has changed the narrative and empowered users.
Cryptocurrency Payment System

— Before Web3, payments for goods and services had to be processed by credit payment systems. Now, with Web3's crypto payment services, users can pay using crypto coins or native tokens of different applications.



Trust Minimization

— The use of cryptography eliminates the need to trust a stranger before a web transaction. Web3 is a trustless system where you do not need to trust a stranger, a platform, or a third party for a transaction to occur. The system relies on encryption and the power of smart contracts to settle agreements or transactions. Through Web3, the statement "code is law" has been reinforced.

Decentralized Autonomous Organization (DAO)

—

Due to the lack of user input in Web 1.0, the Webmaster is the website's "alpha and omega." In Web 2.0, central authorities like the CEO and board of directors determine how a platform operates; what's allowed and not. While in Web3, the power is given to the users to vote and determine what is allowed on the platform (this involves features to add, projects to embark on, etc., click to read extensively on

Decentralized Autonomous Organization

for a robust understanding).

Artificial Intelligence (AI)

— Some artificial intelligence is currently in use in Web 2.0, but Web3 promises more personalization of the web through AI. As users' data will be individually owned, adding artificial intelligence creates a better relationship between apps/websites and users' data. This way, users can have a more personalized experience in such a way that if two users access the same website or app, the experience of "User A" might be different from "User B." As a result, the app/website can tailor the content based on the user's preferences.
These are just a few of the benefits and characteristics of Web3. This disruption to the present state of the web is still under development. Things will unravel with greater clarity in the next few years. It took roughly ten years for Web 2.0 to develop from the previous version; Web3 is expected to take a similar amount of time. Is everything about Web3 all shiny and exciting? Does this mean that it has no downside? Let's take a closer look at Web3. There may be some disadvantages to watch out for.

The Downside of Web3
Device barrier

— As Web3 uses artificial intelligence and operates on decentralized databases, it requires a high CPU level to make all these processes seamless, presenting a problem for devices with low CPU levels.If most websites and apps move to Web3, users with low-end devices will experience slow/lagging performance, or their devices will not be able to process the information.



Hard to grasp

— New users or the elderly generation may have trouble understanding and adapting to Web3 since it changes both the backend and frontend of the web. There would be a complete overhaul of how we interact with the web, which the Baby Boomers and some members of the Gen X generation might find challenging.



Difficult to regulate

— Due to the immutability of information and the decentralized nature of the web, fake news, cyber stalking, and other internet-based vices may become more prevalent.



Ownership Concerns

—

Who controls users' data in Web3? The user or individual blockchains that host the websites or the DApps (Decentralized Apps)? Considering Web3 is mainly about data privacy and user control, these questions or concerns seem rhetorical. Still, Jack Dorsey, the co-founder and former CEO of Twitter, disagrees.

In his words

:




"You don't own "Web3." The VCs and their LPs do. It will never escape their incentives. It's ultimately a centralized entity with a different label. Know what you're getting into…" 
(Note: VCs are venture capital firms. LPs refer to limited partners, i.e., institutions or entities that invest their money with venture capital firms.)
The above tweet from Jack caused much uproar on Twitter; traditional media featured it in their headlines for a while, and many people cited it as one of the greatest threats (barriers and disadvantages to Web3). In response to the lies he claims Web3 proponents present to the public, Jack Dorsey pioneered a new phase of the Web called Web5. Really? Web5? What of Web 4, you might ask? In this Web5 article, you will discover not only what Jack said, but also how the concept of Web5 differs from Web 3.
How is Web3 better than the present state of the web (Web 2.0)?
Without being distracted by Jack's Web5 yet, a side-by-side comparison of Web3 and Web 2.0 will demonstrate how Web3 is superior to Web 2.0. Web3 promises decentralization, but is that all it can offer over Web 2.0? Web 2.0 revolutionized web technology and changed how we interact and communicate with the internet. It moved the users away from consumers to creators. A number of achievements have been made by Web 2.0. Considering these great fits, what are the differences between Web 2 and Web 3?
Criteria
Web 2.0
Web 3.0
Servers/Storage
Centralized

databases and servers govern applications, services, and users' data.

Operates on

decentralized

databases via peer-to-peer protocols. 

Data Ownership

The

platforms own

the data, which can be sold for marketing purposes.

The

users own

their data and have control to share it with services or platforms they like.

Goal

The goal is to develop a

community

of people with seamless interactions.

The goal is to give power to users, empowering them to monetize their content while having

full control over their data

.

Payment Systems
Fiat currencies

serve as the primary means of payment, which depend on central banks and are fully subject to the government, such as USSD, EUR, and GBP.

Means of exchange aren't subject to the government as different types of

cryptocurrencies

serve as payment between users, such as Bitcoin, Ethereum, and Solana.

Personalization
& Ownership
Cookies

help to track users, which helps to provide personalized content or behavior.

Non-Fungible Tokens

are owned by users proving the ownership of digital assets or activities (these NFTs come with values attached to them as well).

Social Networks
Social media platforms

, such as Facebook, Twitter, and Instagram, are the means of socialization.

The Metaverse

is set to be the social community that will merge physical, virtual, and augmented reality.

Technologies and programming languages

Progrmming languages such as

HTML, CSS, JavaScript, and Ajax.

Technologies such as

AI, Decentralized Protocols, and Machine Learning.
Features

Improved interactions, better acceptance on mobile devices, and the introduction of web applications.

Human-like smooth interaction app experiences powered by AI and machine learning.

Backend Data Intelligence
Relational databases

where queries are sent to fetch data.

Blockchain

immutable ledger technology.
Conclusion
Web 2.0 has immensely contributed to all sectors of development, making the internet more interactive and engaging. It boosted industries like eCommerce in a massive way. In addition to creating thousands of eCommerce millionaires, it has also created millions of jobs worldwide. The next phase of the web, Web3, promises to increase these transformations and interactions between the users and the web. But here is the salient question, is users' privacy really private, or the accusation by Jack Dorsey has some elements of truth? Web3 is still a work in process, and the truth will be known along the way, but while waiting, check out what Web5 is all about.
Identity.com
Decentralization being the central discussion of the next phase of the web aligns with what Identity.com represents. One of our pursuits is a user-centric internet, where users have control over their data. More reason why Identity.com doesn't take the back seat in contributing to this future via identity management systems and protocols. We also belong to the World Wide Web Consortium (W3C), the standards body for the World Wide Web.
The work of Identity.com as a future-oriented company is helping many businesses by giving their customers a hassle-free identity verification process. Identity.com is an open-source ecosystem providing access to on-chain and secure identity verification. Our solutions improve the user experience and reduce onboarding friction through reusable and interoperable Gateway Passes. Please get in touch for more info about how we can help you with identity verification and general KYC processes.